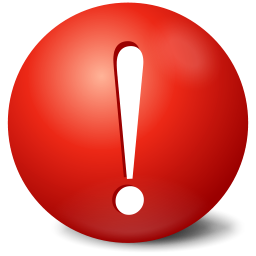 25 July 2016
ALERT | Construction Contracts Act starts today, Monday 25 July 2016
This new legislation is binding on most construction contracts and it changes payment arrangements and how disputes are resolved. It primarily ensures parties to a construction contract are paid promptly.
It covers most building contracts, sub-contracts and also the fee agreements that architects, engineers, surveyors and Certifiers sign with their clients if they are above €10,000 (incl. VAT). There are some exclusions.
Contracts signed from today, 25 July 2016, are automatically under this legislation so if your project was tendered before today you may need to re-negotiate and incorporate these changes before you or your client signs a contract.
There are links below to a series of publications on the above from various professional organisations and legal advisers.
DJEI Information Booklet https://www.djei.ie/en/Publications/Publication-files/Information-Booklet-Construction-Contracts-Act-2013.pdf
Law Society: https://www.lawsociety.ie/Solicitors/Practising/Practice-Notes/Construction-Contracts-Act-2013/
CIF: http://cif.ie/news-feed/news/640-cif-welcomes-the-construction-contracts-act-as-critical-to-industry%E2%80%99s-long-term-growth.html
SCSI Surveyors: https://www.scsi.ie/news/view?id=70
Engineers Ireland: "five potential problems and how to avoid them" http://www.engineersjournal.ie/2016/07/12/problems-construction-contracts-act-2013/
http://www.engineersjournal.ie/2016/07/06/code-of-practice-construction-contracts-act/
RIAI Architects: no publicly available information. Members have been advised that an appropriate Client-Architect agreement is to be issued soon.
LEGALS:
Byrne Wallace: http://byrnewallace.com/new-adjudication-process-for-construction-contracts-comes-into-force-from-25-july-2016.html
Reddy Charlton: http://www.reddycharlton.ie/news-and-publications/single-view/article/adjudication-of-payment-disputes-on-construction-contracts-the-construction-contracts-act-2013/?cHash=76c7666a867c53f644232bae55616432
William Fry: http://www.philiplee.ie/the-construction-contracts-act-2013/
Philip Lee: http://www.williamfry.com/newsandinsights/news-article/2016/05/13/construction-contracts-act-2013-signed-into-law-what-do-you-need-to-know
Arthur Cox: http://www.arthurcox.com/wp-content/uploads/2014/01/Arthur-Cox-The-Construction-Contracts-Act-2013-Aug-2013.pdf
Mason Hayes Curran: http://www.mhc.ie/latest/insights/adjudication-under-the-construction-contracts-act-2013-ensuring-parties-to-a-construction-contract-are-paid-promptly